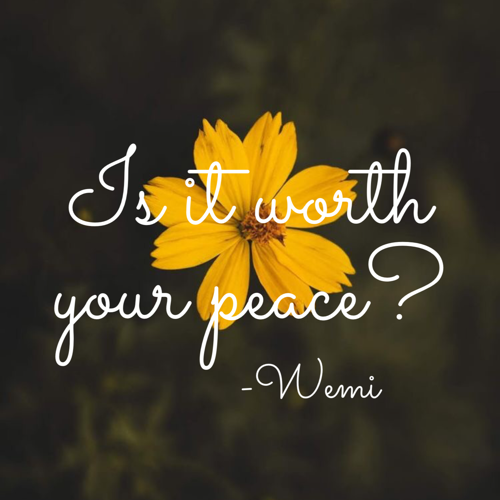 Have you ever found yourself spiraling into unhappiness and then after a while, you can't even figure out how you got there and how to get out of it?
It's that feeling of falling into quicksand. You're obviously knee-deep in crap, add to that, the feeling of helplessness and hopelessness and then the icing on top is the fight to get out. Every time you wiggle, push, kick to get out, it feels like you're sinking further.
So, what next?
? STOP
Then do this.
?Accept what is. Without judgment. You're in it. It is what it is. This is what is happening, not who you are. Breathe.
What can I do now? ?‍♀️Now that you're "feeling clearly" vs. "thinking in panic", it's time to look around. What inspired action can you take, here and now? There is always a bridge, a branch, another journeyman/woman that Life can use to help you. Remember, you are no longer approaching a solution from a place of desperation, you are in a full place of allowing. All good things come from this place.
✨
Is it worth your peace? You are greater than your life situation. Know that no person or situation can take your peace unless you allow it. You have to give permission. Asking this question immediately opens a door to presence. It launches you into gratitude for what you already have. You recognize the power that YOU have. You are no victim after all. You have the power to choose better. To be better.