Speaking Engagements, Coaching + Interviews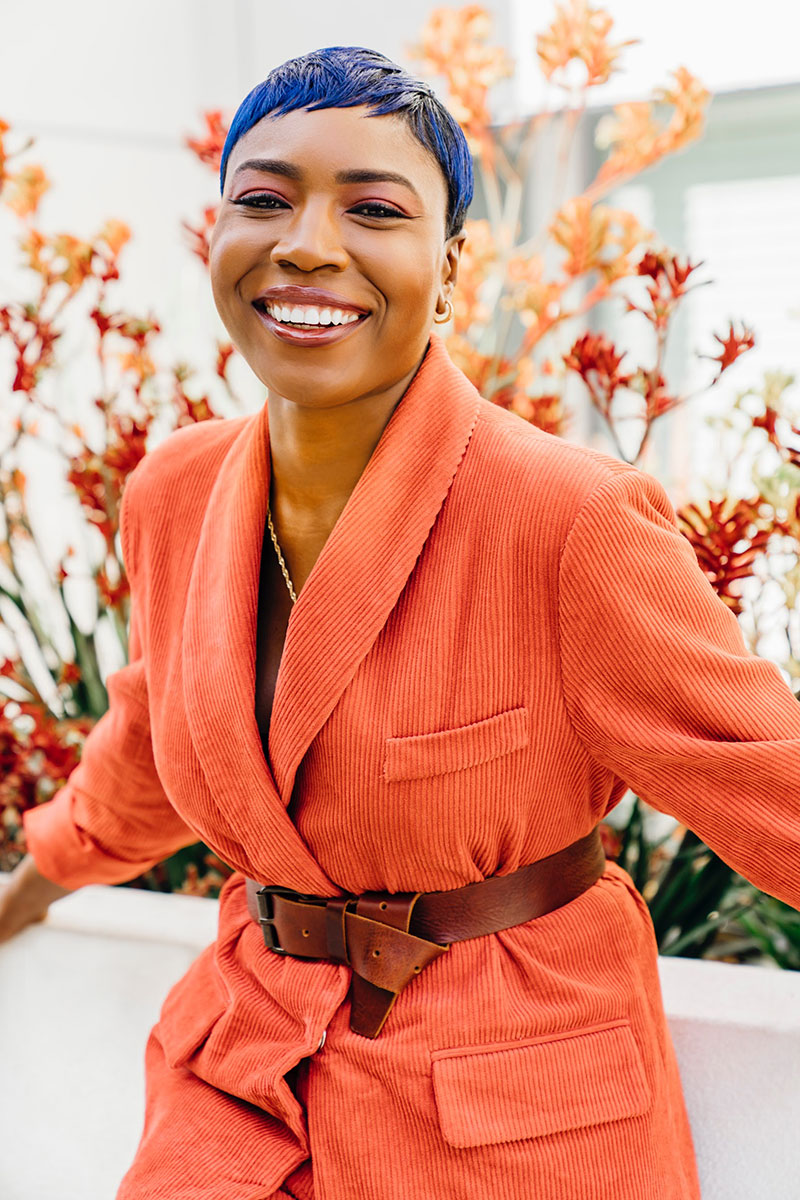 Hi,
I'm Wemi. And it's nice to meet you.
I am an Author and Coach who helps people like you re-wire their emotions and minds for success, smash through debilitating blocks and design the life of their dreams.
Thank God It's Monday has always been more than trying to fall in love with one day of the week for me. For as long as I can remember, Mondays always gave me anxiety. Of course the problem wasn't about Mondays. It was much deeper than that. It was about finding my purpose— my "why". It was about wanting to live in alignment with what my soul was calling me to do. It was about building and living my dream life NOW.
I started writing every Sunday night to inspire myself and then a lot of people found those messages and could relate too! That was almost 10 years ago and I can tell you that sharing my journey and the steps I took to transform things changed my life. The biggest shift was that I found that a huge part of my purpose was to help encourage and empower others.
I've been helping so many people like you find their purpose and tackle the challenges that pop up along the way.
The goal is simple, to live in abundance at your highest potential. I've guided leaders at Fortune 500 companies, entrepreneurs & creatives and my advice has been featured on NBC News, Yahoo Finance, Glassdoor, Thrive Global and many other outlets.
It is my belief that you deserve every good thing Life has to offer. And you should have those good things.
I'm here to help.

BEYOND THE 9-5 — SHOWING UP AUTHENTICALLY IN BOTH WORK AND LIFE
VULNERABILITY IN THE WORK PLACE — HOW TO BE ALL OF YOU MOST OF THE TIME
PRESENCE IN THE TIME OF UNCERTAINTY — FINDING CONSCIOUSNESS IN CHAOS
PURPOSE — SURRENDERING TO THE PROCESS AND FINDING JOY ALONG THE WAY
SPIRITUALITY AT WORK — IS THERE SPACE FOR A LITTLE MORE SOUL?
HAVING THE GUTS TO FAIL — THE JOURNEY, NOT THE DESTINATION
THE POWER OF PRESENCE — CONSCIOUSNESS AS THE KEY TO SUCCESS
Let's partner! Reach out below.