This book will transform how you think about Mondays
The thought of Monday for most people means fear, anxiety, unfulfilled dreams, endless to-do lists and a stagnant life situation. Thank God It's Monday delivers weekly shots of wisdom, inspiration, and encouragement to get you through the "hardest" day of the week.
WHY AM I HERE? THE PATH TO PURPOSE
You know who you are. You may doubt that you do, fear what you already know, and go around in circles trying to avoid the inevitable, but deep inside, you know who you are and, sooner or later, you'll have to answer to your calling.
What kind of treasure are you sitting on that you're unwilling or too oblivious to recognize?
STOP WAITING, START LIVING. NOW!
How do you show up in life? Are you just going through the motions while slowly destroying your soul?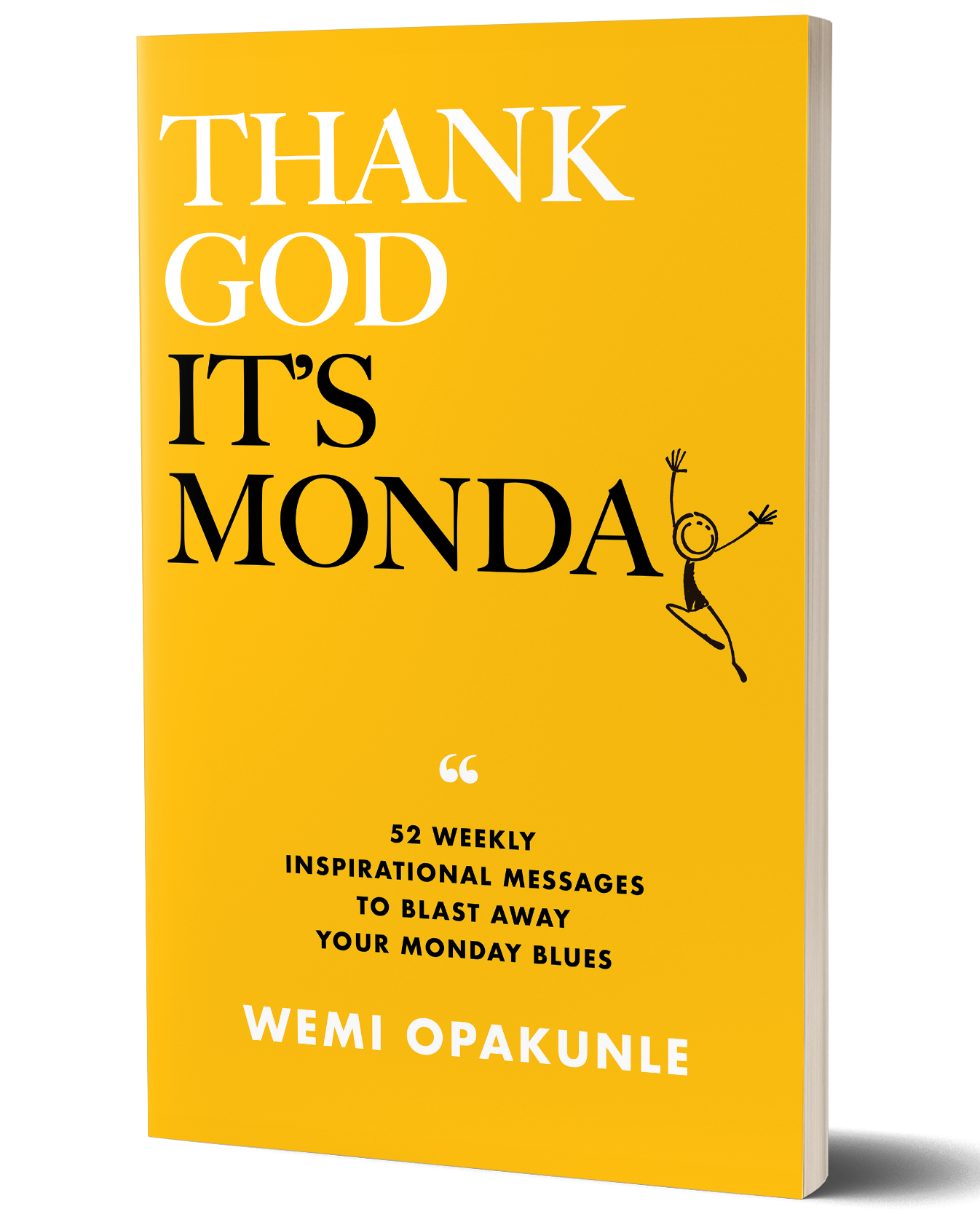 YOUR LIFE, YOUR JOURNEY. DON'T PLAY THE COMPARISON GAME
No one's life is perfect, so there really isn't any need to compete with someone else's imperfect life.
HOW TO DEAL WITH HEARING NO
Have you ever been so sure that your life was meant to go in a certain direction, yet when you moved forward to make things happen, all you hit was a dead end?
WHO DO YOU THINK YOU ARE?
We would rather be liked than feared or respected and because of this, we often sell ourselves short.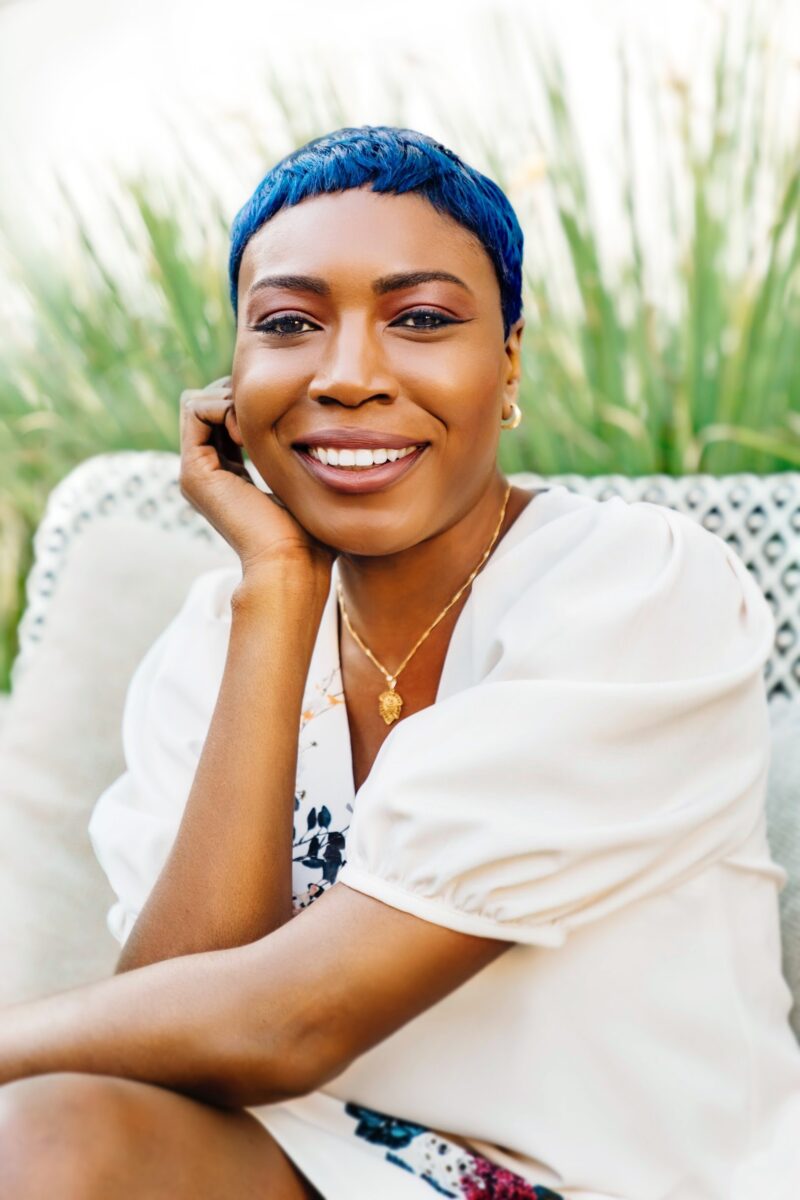 5 things to know about my journey so far...
I was born in Nigeria and moved to the U.S with my entire family at 13. Manifesting this move across an entire continent was the first time I discovered the power of using my emotions to bring a dream to life.
When I was 5 years old, I would stand in front of the mirror and ask, "Who am I?" Scary for a 5 year old but it was the beginning of my search for purpose.
When I was 6 years old, I started having vivid dreams and visions that would then happen exactly as I'd dreamt them. My parents thankfully didn't freak out and instead encouraged me to embrace my gift.
There is nothing I love more than helping people discover their purpose, their power, and providing inspiration for their journey. We all deserve to live the life of our dreams.
Most of my Monday Doses of Inspiration ideas come to me in the shower. I'm talking soap in eyes, rushing out to type on my phone kind of urgency.
What I've learned so far is that the path is messy, it is rarely straightforward. Use what you have. Say yes to the things that scare you and then figure it out. Life is here to support you every step of the way.









What TGIM readers have to say
TGIM's messages are inspiring hope and most importantly, change all over the world.
I am deeply inspired by your perspective. My professional path still lays ahead, and I will embrace a "Path to Purpose"!.
This is so inspiring, it gives me motivation to find the path I'm supposed to take. I'm focused on the bigger picture.
This is the kind of perspective that makes you stop, take a moment, look inward and honestly ask yourself if you are happy with what you see. I have to admit that I would chase things that I thought would make me happy. Time to change it up! Thanks for proving this moment of reflection.
Very uplifting Wemi. It takes courage to look inside oneself, and even more courage to write it in order for other people to see.
Beautiful, powerful reminder for all of us to question our purpose in our current physical existence. Thank you for writing and sharing this, Wemi.
All of this...more than anything right now -- it's important to show up for ourselves. Thank you for this gentle reminder!
Leave no passion undiscovered, no calling unanswered, no dream unbuilt. Because at the end, life will ask you, "what have you done with what I gave you"?
Wemi
Get a free chapter from TGIM!
We could all use a little inspiration and encouragement to get through life's toughest moments. Just enter your email below and I'll send you a free chapter from Thank God It's Monday.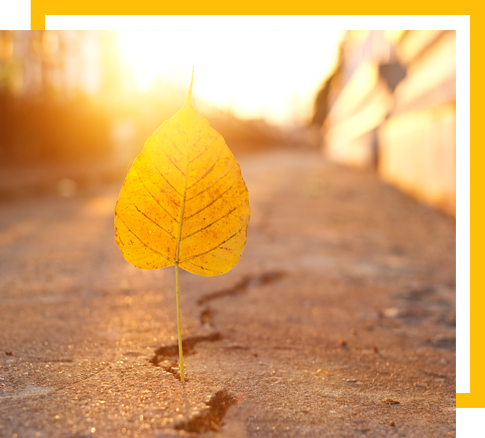 Change your mindset. Change your life.
Wemi

You have the power to transform your life
Take inspired action now!